Alumni
Where Outstanding ALUMNI Get Started

---
Alumni News
For Jamal Brooks, Success Started in the Middle

How do you go from leaving home at 16 without a high school diploma to a goal of getting a PhD from Howard University? Ask Jamal Brooks. He can tell you. You start in the Middle. Middle College, that is. Read More.




Bed & Breakfast owner, Josh McVeigh '15, Returns to Reynolds for Scholarship Luncheon

"We knew we needed some know-how and we knew we needed some experience," noted Josh while talking about his preparation in opening his own bed and breakfast – Ridgeside Bed and Breakfast in Afton, Virginia. "As we talked around and to local chefs, I knew Reynolds was the place I wanted to go if I wanted to be a chef." Read More.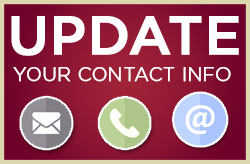 Learn about the latest Reynolds news as well as Alumni programs and benefits by following us on LinkedIn, Facebook and Twitter.
---
Upcoming Events
Movie Event: A Fantastic Woman
November 9, 6-730pm
Lily Pad Room, Massey LTC, PRC

A Fantastic Woman won the Oscar for Best Foreign Language film in 2018. Pre and post movie discussions, trivia and raffle prizes! Free and open to public. For more info, call 523-5690.
Twelfth Night Play
November 27, 630-8pm
Lipman Auditorium, Massey LTC, PRC

Twelfth Night will be performed by the National Players at the Parham Road Campus Massey Library Technology Center. This show is free and open to the public! Doors open at 6:00 p.m.