Alumni
Where Outstanding ALUMNI Get Started

---
Alumni News
For Jamal Brooks, Success Started in the Middle

How do you go from leaving home at 16 without a high school diploma to a goal of getting a PhD from Howard University? Ask Jamal Brooks. He can tell you. You start in the Middle. Middle College, that is. Read More.




Bed & Breakfast owner, Josh McVeigh '15, Returns to Reynolds for Scholarship Luncheon

"We knew we needed some know-how and we knew we needed some experience," noted Josh while talking about his preparation in opening his own bed and breakfast – Ridgeside Bed and Breakfast in Afton, Virginia. "As we talked around and to local chefs, I knew Reynolds was the place I wanted to go if I wanted to be a chef." Read More.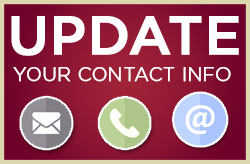 Learn about the latest Reynolds news as well as Alumni programs and benefits by following us on LinkedIn, Facebook and Twitter.
---
Upcoming Events
Fall 2018 Classes
Register Now!
Fall Classes start Aug 20

We encourage our alumni to be life-long learners! Come back for additional training or certifications to help increase your productivity and set yourself up for career advancement.
SOAR Sessions available
June 26 - Aug 10
Multiple locations

The Student Orientation Advising and Registration program will prepare you for the Fall semester. Contact soar@reynolds.edu for more info.