Alumni
Where Outstanding ALUMNI Get Started

---
Alumni News
Bed & Breakfast owner, Josh McVeigh '15, Returns to Reynolds for Scholarship Luncheon

"We knew we needed some know-how and we knew we needed some experience," noted Josh while talking about his preparation in opening his own bed and breakfast – Ridgeside Bed and Breakfast in Afton, Virginia. "As we talked around and to local chefs, I knew Reynolds was the place I wanted to go if I wanted to be a chef." Read More.




Brandon Lambert (ACA Class of '17) Features at National Dual Enrollment Conference

Brandon Lambert, graduate of the Reynolds ACA at Highland Springs HS in the Class of 2017 with an Associate Degree in Business Administration, has huge head start at Virginia Tech, having transferred 56 credits from the ACA toward his Bachelors degree in Business Management.

He's also nationally known in the dual enrollment community, thanks to his recent appearance in Washington, DC, at the annual convention of the National Alliance of Concurrent Enrollment Partnerships (NACEP). Brandon served on a panel with two other dual enrollment alums from Colorado and Maryland, who together addressed more than 800 attendees. Read More.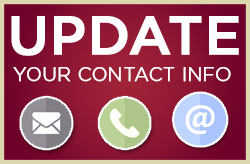 Learn about the latest Reynolds news as well as Alumni programs and benefits by following us on LinkedIn, Facebook and Twitter.
---
Upcoming Events
Reynolds Eyeglass Clinic
Every Monday and Wednesday, 12:00pm to 4:00pm
DTC, Room 539

Need new glasses? Get designer frames and premium lenses at wholesale cost!
Artist Emma Lou Martin Showcase
Jan 20 - March 24
Parham Road Campus, Conference Center Gallery

Reynolds is pleased to announce a gallery show of works by local artist Emma Lou Martin. The public is invited to view the show in the Conference Center Gallery in the Workforce Development and Conference Center on Reynolds Community College Parham Road Campus.