Alumni
Where Outstanding ALUMNI Get Started

---
Alumni News
Reynolds Alumna Encourages Students to Never Give Up on Their Dreams

Reynolds alumna Lynette R. Goode knows all about the many hardships that people can encounter while pursuing that American Dream. Although Lynette has enjoyed success as an author, motivational speaker and CEO of her own non-profit organization; she has encountered a litany of obstacles in pursuit of her goals and dreams. Read More.

New Reynolds Grad Challenges Nursing Alumni to Give Back

Sara Mays, a May 2016 graduate, is wasting no time in giving back to Reynolds and encouraging her fellow Nursing alumni to do the same. Posting on Facebook, Sara wrote, "New grads: I charge you to help out future Nursing students. With the first paycheck as an RN, pay some bills, save a little, celebrate a little. With the second, I urge you to give to the NCLEX Challenge (especially if you benefited from it) - a fund that helps graduating Reynolds nursing students pay for the NCLEX and state licensure." Read More.





Reynolds Alumna Publishes Children's Book

Josephine Iwatsubo has been able to achieve one of her childhood dreams by becoming an author with the publication of her first book "The Missing Cookie". The book has become a testament to Iwatsubo's hard work as a student at Reynolds where she graduated with a Liberal Arts degree in May 2014. Read More.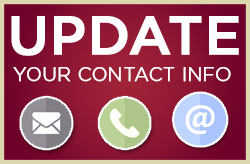 Learn about the latest Reynolds news as well as Alumni programs and benefits by following us on LinkedIn, Facebook and Twitter.
---
Upcoming Events
Reynolds Faculty and Staff Art Show
November 2016 through March 2017
PRC, The Conference Center Gallery

This show displays the great artistic talent of the Reynolds Faculty and Staff. The show includes paintings, prints, photographs, drawings and quilting. Stop by the Conference Center Gallery in the Workforce Development and Conference Center and browse the collection!.
Around The World Through Film
February 24, 2017, 6:00pm - 8:00pm
PRC, The Conference Center Gallery

Multicultural Enrichment Council's Around the World Through Film Committee is hosting a movie event that is free and open to the public. Name of the movie: "Loving" 2016. There will be light refreshments, door prizes and a post movie discussion.