Financial Literacy

Financial Wellness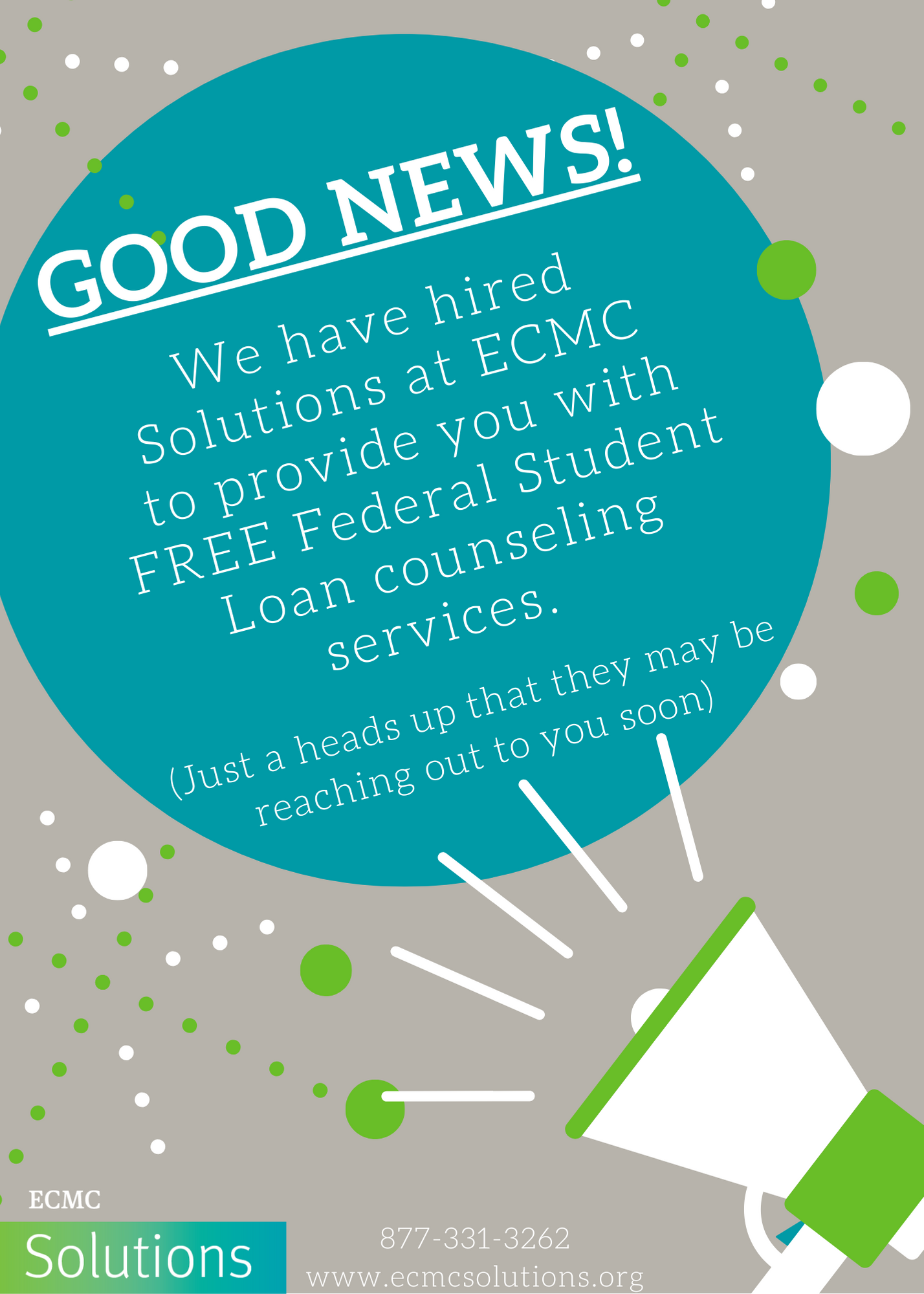 ECMC is a free resource for Reynolds students and offers courses devoted to financial wellness topics (and more).
1st time uses can go to: https://www.ecmclearning.org/Reynolds
Returning users can go to: https://www.ecmclearning.org/
Once logged in, select "courses" on the top bar and select from the 14 available options. Topics include: Identity Theft, Managing Credit, Workplace Transition, and Parenting While in College. C
hoose courses that interest you!
Student Loan Pause extended through August 31st
The Office of Financial Aid at Reynolds wants to remind all student and parent borrowers who may still owe on a federal student loan that the payment pause that was enacted due to the COVID-19 pandemic have been extended through August 31, 2022.
- Unsubsidized loans will begin accruing interest, even if students are enrolled at least half-time (6 credit hours) at Reynolds.
- Students currently enrolled at least half-time (6 credit hours) can have their loans deferred while attending school.
- To access Information regarding your loan repayment status, log in to https://studentaid.gov/h/manage-loans.
- Information regarding which loans are impacted and how to resume loan payments can be found on the Federal Student Aid website, https://studentaid.gov/announcements-events/covid-19.
- Current and former students and parents with questions regarding their payments should reach out to their loan servicer for additional information and specifically inquire about income-based repayment opportunities and potential eligibility for the Public Service Loan Forgiveness program.
Federal student loan payments, interest and collections were suspended in March 2020 as part of the Coronavirus Aid, Relief and Economic Security (CARES) Act. The U.S. Department of Education announced on April 6, 2022 that the moratorium on student loan payments would be extended through August 31, 2022.
- For more information regarding the Department of Education Announcement, please see:
ED.Gov Announcement of Loan Extension
Managing Federal Student Loans

What if I can't make my Loan Payments?
Gone in default?
Finding a Job
Financial Literacy Event Recordings
Getting Ready for the Job World
April 15, 2021
Click here to watch!
Financially Going Green
March 18, 2021
Click here to watch!
Taxes and Financial Aid
February 18, 2021
Click here to watch!
Managing Credit
January 21, 2021
Click here to watch!
Giving Back
December
Click here to watch!
Financial Aid Newsletter
Reynolds Fan: Summer 2022 Edition

---
Previous Newsletters:
March/April 2022: Federal Work Study
Jan/Feb 2022: Drop vs Withdraw
October 1: 2022-2023 FAFSA is available
May 2021: Student Loans and Graduation
March 2021: Navigating the Financial Aid Website
January 2021: You Might Be Cold Outside...