Advising
October is Advising Awareness Month!
Join us for fun events - click for the schedule.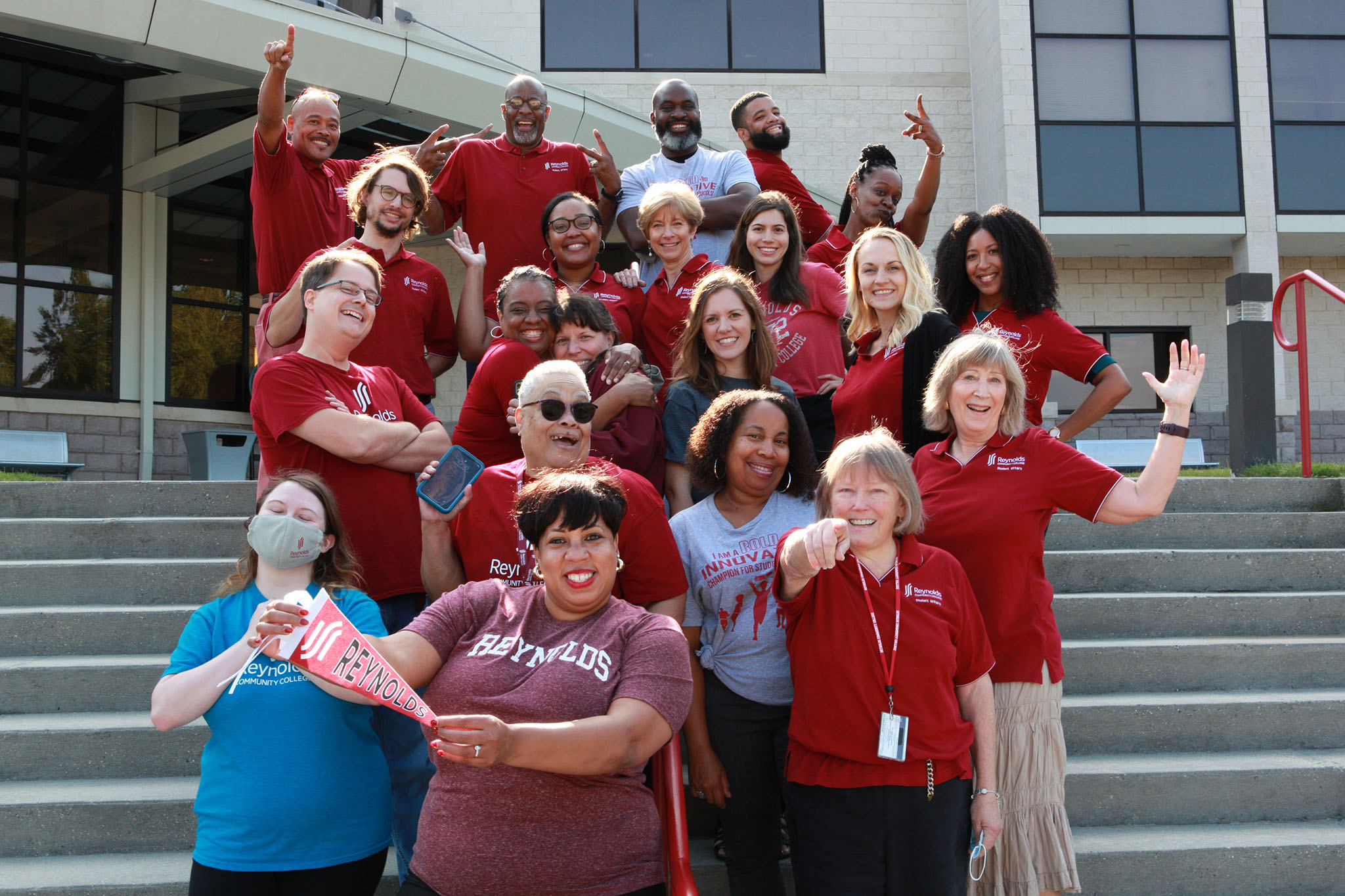 ---
Who is My Advisor?
How do I know how many credits I have?
Log in to SIS and go to your Student Services Center screen.
Select your "Academic Requirements" option.
View your Advising Report as a PDF.
Scroll to the bottom of this PDF report to see the "Transcript Summary."
The number in the "Credits + Transfer" column, is the number of credits you have completed toward your program.
New Student Advising
First-time students, new to Reynolds, planning to enroll in courses will receive academic advising through required new student orientation. This orientation is designed to assist students to be well prepared for the beginning of the semester. To schedule your orientation, please visit the new student orientation website for more information.
Once a student has completed orientation, future advising sessions will occur with either an Advising Services advisor or an assigned faculty advisor depending on the student's program of study.
First Year Advising (0-15 credit hours)
Students with fewer than 15 credits, will receive an email from FirstYearAdvising@Reynolds.edu early in their first semester. This email will indicate which advisors advise in the student's program of study. Students will be directed to schedule an appointment with one of the advisors who advise in their program.
It is important to schedule your appointment as soon as possible once you receive that email communication in order to get an appointment that works with your schedule and in order to be prepared to register for classes once registration opens.
Students with 16+ credits should contact the following areas for advising assistance.

For current students, you can set up a phone appointment or virtual appointment via
Click on "Appointment" on the left-hand side of the screen.
Click on "Select an Appointment."
Select "Advising" versus "Tutoring" when selecting the type of appointment.
Select "General Advising" as the service you are seeking for this appointment.
Select the location that is most convenient for you (Please select Phone or Virtual as your location).
Select your advisor available at that location. Select a day/time that works for you and save the appointment.
If you do not see an available appointment with your advisor, please call 804-523-5359 for assistance.
---
Virtual Advising Sign Up
Don't go it alone! We're here to help. Get advising and registration assistance using the Virtual Advising Sign Up. It's easy and available during regular business hours.
Simply fill out a quick form letting us know what type of assistance you need and a trained advisor will contact you via phone or Zoom.
Available:
Monday, Tuesday, Thursday, Friday: 8:30 a.m. - 5 p.m.
Wednesday: 8:30 a.m .- 6 p.m.
Prepare for your meeting with an advisor.
Review the requirements for your academic program and develop a list of questions. Academic program curriculum requirements can be found online or in the Reynolds college catalog. You can also access and print your academic (requirements) advising report, which is found in your electronic student center by way of "My Reynolds".
Write down or memorize your student identification number (EMPL ID).
Bring any additional information that may be useful during the advising session such as placement testing scores and unofficial transcripts from previously attended schools.
Realistically assess work, family, and outside obligation for the upcoming semester.
Begin to think about your occupational and educational goals. If you need assistance in this area you may wish to meet with an advisor in one of the Career and Transfer Services.
Career and Transfer Advising
In addition to curricular advising, Reynolds provides transfer and career advising for students that intend to transfer to a four-year college or university, and/or that may need assistance with career exploration. Career and Transfer Services advisors are available to assist students with the development of specific academic plans that will easily transfer to the institution(s) of their choice.